Everything you wanted to know about Patrick Scott Patterson but was afraid to ask.

If you want to contact the guy you can do so here.
Who is Patrick Scott Patterson?



Patrick Scott Patterson is a Video Game Media Personality. His friends call him Scott. He is a fairly tall fellow who wears sunglasses a lot.

Scott started playing video games when he first dropped a quarter into a Pac-Man arcade game in September 1981. He has stuck with it ever since, enjoying every gaming generation in that time.

His longtime gaming handle of PSP came from the days of using initials in arcade high score lists. It was altered to OriginalPSP after Sony came out with that dang handheld.
The Man Who Talks About Video Games For A Living



Scott is happy to stand up for the video game industry and culture. He is not happy with how either is portrayed in the mainstream media and isn't shy about saying so.

OriginalPSP has been booked to speak on important and controversial video game topics at live events such as San Diego Comic-Con, SXSW, ScrewAttack Gaming Expo and more.

He is also called upon by the mainstream media to provide an expert opinion on video game topics and has hosting and commentary experience.
In Television and Film



Patterson is slated to appear in a variety of film projects in 2014, including video game documentary films such as The NES Club, World 1-1 and Pixel Poetry: The Case for Video Games as Art.

In 2009, he worked with G4tv to bring a live Donkey Kong world record attempt by Steve Wiebe to live television during E3, a competitive gaming first.

Look for more of OriginalPSP on television soon.
In the Video Game Industry



Patrick Scott Patterson has been a part of a great deal of video game industry and media. He currently produces content for RETRO Magazine and Examiner.com. He has previously worked with HD Films (The Jace Hall Show), Gameroom Magazine and Twin Galaxies, where he served a management role from 2008 to 2011.

He also owned an operated a full-time arcade video game repair business from 2005 to 2012.

Scott is open to a Community Manager position given the right opportunity.
In Video Game Competition



Patterson's first taste of video game competition came with the 1990 Nintendo World Championships in Dallas. He made it to the semi-finals there and went on to compete in a variety of other events that decade including Powerfest 1994 and the Blockbuster Video Game Championships.

From 2008-2011, Patterson briefly returned to competition, holding world records on games such as Super Mario Bros. and numerous retro arcade titles. He was featured by ESPN in 2010 for a record on Madden NFL 09.

OriginalPSP is currently retired from competitive play to focus on his other projects.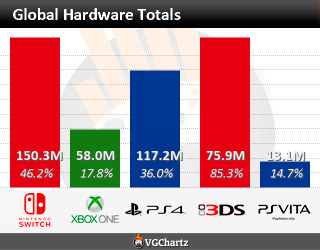 Did You Know?
Scott was also a professional wrestler from 1998-2008, mostly wrestling across the Southwest under the name of "Hardcore Kingpin" Scott Phoenix.

He called Denton, Texas wrestling promotion XCW Wrestling home and used a submission hold called "The Straightjacket" as a finisher.

In 2004, he was ranked as one of the top wrestlers in the world in the annual edition of the PWI 500 magazine.