Check out various clips of Patrick Scott Patterson in front of the camera or behind the microphone, speaking on video game culture, topics and more across all forms of media.

If you are interested in having Scott on your programming or in your film contact him.
Pixel Poetry: The Case for Video Games as Art
November 26, 2013



The first trailer for a film Scott appears in for 2014. Pixel Poetry explores one the biggest debates in video games.

OriginalPSP's portions filmed at Mad World Records in Denton, Texas.
The NES Club trailer
October 22, 2013



The trailer for a film OriginalPSP appears in, coming in 2014 or 2015. The NES Club covers a quest and the stories of the Nintendo generation.

Scott's portion filmed at San Diego Comic-Con 2013
Phil Hulett and Friends
October 8, 2013



Scott chatted with veteran Los Angeles radio personality Phil Hulett (and his friends) about the controversy over violent video games as Grand Theft Auto V broke sales records.
WFAA Channel 8 - Dallas / Fort Worth
September 16, 2013



Scott appears in-studio at the Dallas ABC affiliate to go one-one-one with a University of North Texas child psychology expert about violent video games on the evening of Grand Theft Auto V's release.
Gaming Under the Influence: The GUI Show
March 15, 2013



Scott hits Chicago to take part in the tenth episode of The GUI Show, a game show that combines video game competition with drinking games.

See who comes out on top in the three-person contest which featured Call of Duty: Black Ops II, Donkey Konga and Pac-Man Championship Edition DX
Marketplace on American Public Media
January 23, 2013



Patterson gives his thoughts to this national radio program about the bankruptcy of the Atari brand and what it means to video game history.
FOX 7 Austin
January 19, 2013



In the continued wake of the Sandy Hook shotings, the Austin, Texas FOX affiliate hunted Patterson down at a local video arcade to get his thoughts on the continuing debate over violent video games.
CBS 11 - Dallas / Fort Worth
December 21, 2012



After National Rifle Association spokesman Wayne LaPierre blamed violent video games for the Sandy Hook shooting, the North Texas area CBS affiliate came to see Patrick Scott Patterson to get his reaction.
Nintendo & Guinness World Records Press Op - E3 2012
June 7, 2012



Scott joins Nintendo of America's Reggie Fils-Aime and Twin Galaxies founder Walter Day to make an awards presentation to Isaiah Triforce Johnson in front of the press at the annual E3 event.
CW 33 - Dallas / Fort Worth
June 13, 2011



The controversial Duke Nukem Forever was nearing release from Dallas-area studio Gearbox Software. The local CW affiliate came to chat with Scott as the counterpoint to a local woman's concerns about the game.
Studio 360 at Stanford University
May 6, 2011



In may 2011, Patterson had the honor of visiting Stanford University to become the first video gamer on record to play video games that used real living microorganisms.

Here is the teaser for a segment that aired on WNYC a few months later.
CBS 11 - Dallas / Fort Worth
July 30, 2010



To round out his modern-day competitive gaming bug, OriginalPSP took on the classic Donkey Kong in 2010, catching the attention of a local news reporter.

Patterson would reach the legendary kill screen a few weeks into 2011.
CW33 - Dallas / Fort Worth
September 20, 2008



Scott's short return to competitive gaming got some local media attention in 2008, as the North Texas CW affiliate visited his home arcade to talk about his participation in Twin Galaxies and how he ran up 300 world record scores.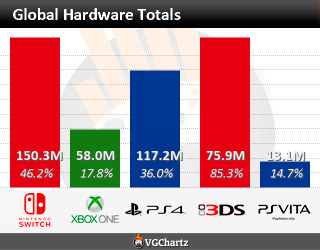 "The eminent arcade game records observer."
- Kotaku
March 17, 2013
"Patrick Scott Patterson enjoys delving into the past of nostalgic video game media."
- CinemaBlend
April 27, 2012
"Gamer fanatico!"
- Olhar Digital (Brazilian Website)
September 28, 2011